Cloud Standards in the Digital Single Market:
CSC Phase 2 results and future activities
Carmela Asero, EC Joint Research Center

Carmela
Asero is policy analyst at the European Commission - Joint Research Centre.


In recent years she worked in the area of policy and strategy in different EU projects on cloud computing alongside organizations such as CERN, Cloud Security Alliance and European Grid Infrastructures. Between 2008 and 2011 Carmela was scientific project officer at the European Commission, DG Connect. She gained a solid expertise in digital agenda policies with special focus on cloud and big data. She supported the European Commission as moderator for networking and cloud thematic workshops at Digital Agenda Assembly of 2012 and 2013 and, in many occasion, as expert evaluator for the 7th Framework Programme and Horizon 2020.

Carmela holds an MA in Economics, an MA in Diplomatic Studies and a MSc in e-Business
.
Didier Berthoumieux, Nokia

Didier Berthoumeiux is currently senior director Corporate Standard in Bell Labs, NOKIA.
He has been technology strategy director since 2007 in Alcatel-Lucent CTO Office, and previously CTO of ALCATEL Mobile Solution Division, after having led the ALCATEL wireless system engineering team.
He held before 1996 R&D management roles in MATRA Communications on Mobile radio systems, and started in Mobile radio in France Telecom research laboratories in 1983.
He graduated from Ecole Polytechnique, from Telecom Paris, and holds an M.S. of Stanford University. He is a Bell Labs Fellow.
Dr. Robert Bohn serves as Program Manager for the NIST Cloud Computing Program. In this role, he manages and coordinates the goals and strategy of the program and also works with industrial, academic and other government stakeholders to develop the US Government Cloud Computing Technology Roadmap (NIST SP 500-293). This roadmap contains the highest priority requirements in security, interoperability and portability to ensure a safe & secure adoption of cloud computing for the USG.

Previously, Dr. Bohn served as the Technical Coordinator for the High End Computing Interagency Working Group (HEC-IWG) at National Coordination Office of the Networking and Information Technology Research and Development (NITRD) under the Office of Science and Technology Policy (OSTP). He now serves as a co-chair for the FASTER Community of Practice under the NITRD Program.

He was a recipient of a National Research Council fellowship at NASA Ames Research Center in Moffett Field, CA, received Ph.D. in Physical Chemistry from the University of Virginia and a Bachelor of Science degree in Chemistry from the University of Illinois.


Martin
joined Oracle Corporation in 2002. He is currently Director of Standards Strategy and Policy for EMEA, where he is responsible for promoting Oracle's open standards and interoperability agenda within Europe. Currently Martin serves on the OASIS Board of Directors. He also sits on the EU Commission's ICT Multi Stakeholder Platform (MSP) where he represents the European Committee for Interoperability Systems (ECIS). Martin gained a Ph.D. in Distributed Computing from Oxford Brookes University and Rutherford Appleton Laboratory, UK, in 1989.

From 1989 to 1996 he worked at BT Laboratories, Martlesham Heath, UK, where his principal task was in applying distributed object technology to the telecommunications industry. He joined IONA Technologies, Ireland, in 1996 and served as their prime representative to the OMsG. During that time he authored several CORBA specifications and served on the OMG Architecture Board. Martin joined Oracle as Consulting Member of Technical Staff focussing on standardization activities in the areas of Web Services, SOA, Business Process, and more recently Cloud. This role involved him in many activities in organisations such as OASIS, W3C, OMG, WS-I, ISO, and ITU-T...
Michel Drescher, CloudWatch

Michel Drescher currently holds two positions as Founder and Director of Cloud Consult Ltd., and as Cloud Computing Standards Specialist of Oxford e-Research Centre at the University of Oxford.
Working for the University Oxford, he drives the standardisation of Cloud Computing services in Europe and world-wide, working with the European Commission, OASIS, IEEE, ETSI, OGF, SNIA and other organisations in this field; while managing Cloud Consult Ltd. Michel provides software engineering consultancy and support for Cloud service providers, supports Cloud service consumers in selecting appropriate Cloud services, and spearheads research and innovation consortium building within Europe
.

In his previous position, he was with the Stichting European Grid Initiative, leading and overseeing the development and evolution of software components deployed across a sustainable Production Grid in Europe. Prior to that, he had several positions in the ICT industry at Zühlke Engineering AG, Open Grid Forum, Fujitsu Laboratories of Europe, Ltd., Nokia Networks and Pallas GmbH.


He holds a diploma of Universität Bielefeld in Computer Science & Biology.

His LinkedIn profile is at:
https://uk.linkedin.com/in/micheldrescher
Helmut Fallmann, Fabasoft

Helmut is CEO and Member of the Managing Board of Fabasoft AG that he has founded in 1984. He holds a Master of Computer Science at Johannes Kepler Universität in Linz. He has followed a number of Postgraduate Professional Education programs: General Management Seminar for Executives, Marketing Program St. Gallen, Leadership-Week Boston; Finance-Week London; Executive School St. Gallen


Since 2013 he has collaborated to the Cloud Select Industry Group on Code of Conduct, to the Digital Agenda for Europe, and the Europe 2020 Initiative. Since 2014, he is an Advisory Board Member of the IT-Cluster Upper Austria and he collaborates to the Political Innovation Lab Re:think Austria, European Forum Alpbach.

He is a member of IEEE, ACM and EuroCloud Austria.
Jochen Friedrich, Open Forum Europe

Jochen Friedrich leads IBM's Technical Relations – Europe team which is part of the corporate IBM standards and open source strategy organisation.

He is responsible for coordinating IBM's standardisation activities in Europe as well as for standardisation policy, technical regulation and compliance engineering.

Jochen Friedrich started his career in IBM at the Scientific Centre Heidelberg in 1998. Since then he has held several lead positions in Research and Development.

In addition to his IBM responsibilities, Jochen is a member of the ETSI Board, of the Coordination Committee of Ecma International, and is a member of the DIN presidential committee FOCUS.ICT and of the DIN/DKE steering committee for Industry 4.0 and of the German Platform Industrie 4.0, working group 1.

He also holds lead roles in European industry associations: He chairs the standardisation task force in OpenForum Europe (OFE), is chair of the standardisation working group in the German ICT association BITKOM. He is a member of a regional board of the German Association of Electronics, Electrical Engineering and Information Technologies (VDE) and of the IT-Forum Rhein-Neckar.

Jochen represents OpenForum Europe in the EU Commission's advisory group "ICT Multi-Stakeholder Platform". He was a member of the European Commission's EXPRESS panel (Expert Panel for the Revision of the European Standardisation System) and of the EU Commission's ICT Standardisation Steering Committee. Jochen is a Fellow of the Openforum Academy.

For further information see Jochen's Open Blog (http://jfopen.blogspot.com/) and connect with Jochen at Linked In (http://de.linkedin.com/in/jochenfriedrich).
Georg Greve, Kolab Systems

CEO of Kolab Systems AG, the provider of collaboration in confidence for customers across all cloud scenarios from private to fully public. Swiss ISV & SaaS company based in Zurich, sole provider of Enterprise Open Source and fully Open Standards.

Formerly founding president of the Free Software Foundation Europe(FSFE), Open Standard specialist consultant to Google and others, member of the German governmental delegation to the World Summit on the Information Society (WSIS), expert contributor on matters of Open Source and Open Standards to World Bank, WIPO and others.

Awarded the German Federal Cross of Merit on ribbon in 2009 for achievements in Open Source and Open Standards.

Web site:
https://kolabsystems.com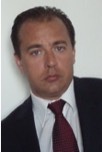 Eric Henault is since 2009 the coordinator of the European CIO Association, a not-for-profit international and independent organization gathering European CIO national associations as well as direct members in their quality of CIO of large private and public sector organizations, and representing an annual IT spend in excess of 130bn Euros.

Eric is in charge of organizing and facilitating the internal activities of the association, as well as the interaction with the wider ICT community and institutions.

Eric has 25+ years of experience in the Information Systems, Telecoms and Datacenters industries, in operational and managerial positions across Europe, Africa and China.

He is a graduate engineer in telecommunications and received his MBA from the London Business School.

Monica Lagazio, Trilateral Research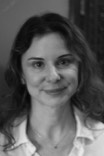 Monica Lagazio, Associate Director, leads Trilateral's security and foresight programme and the services offering. Her work focuses on security and resilience, risk and foresight, data and information strategy, intelligent infrastructures, and policy and regulatory development and evaluation.

Monica has worked at the most senior executive levels, providing high value consulting and advice to a variety of sectors and organisations. Clients include: ENISA, DG CONNECT, Information Commissioner Officer (ICO), O2/Telefonica, BT, Orange, EDF, Department for Business, Innovation and Skills (BIS), Elsevier, Developmental Bank of Southern Africa, USAid, Lloyds TSB and the Royal Shakespeare Company among others.

Before joining TRI, Monica held senior executive positions as EMEA Head of Analytics and Strategic Insights at PayPal, Lead for Consumer Analytics and Insights at Mouchel (former Hedra) and UK and Ireland Lead for Strategic Analytics and Insights at Accenture.

Monica has participated in various EU funded project including E-CRIME as coordinator, ETTIS, PRISMS and SAPIENT. She has 10 years of private sector experience in IT, analytics and foresight, customer insights and strategy, risk management, and data and information strategy, and more than 20 refereed publications in journals, conference proceedings and books on these subjects.

Monica has a PhD in Politics and AI from Nottingham University and an MA in US Politics from London University. .
Alain Pannetrat, Cloud Security Alliance

Alain Pannetrat is a Senior Researcher at Cloud Security Alliance. He supports CSA's research contributions in national and EU funded projects as well as in cross-industry European R&D initiatives. He is a security and privacy expert, specialized in cryptography, cloud computing and smart-cards. He is the technical lead of CSA's "Cloud Trust Protocol" project.

Before joining CSA, he worked as a IT Specialist for the CNIL, the French data protection authority, and was an active member of the Technology Subgroup of the Article 29 Working Party, which informs European policy on data protection.

He started his career as an IT Security consultant specialized in bank card systems. He received a PhD in Computer Science after conducting research at Institut Eurecom on novel cryptographic protocols for IP multicast security.

In his spare time, he develops Cardpeek: an open source tool to explore the content of smart cards.

Luis Jorge Romero, Director General of ETSI, has more than 20-years' experience in the telecommunications sector. At ETSI he has initiated a global standardization partnership for Machine to Machine communications, oneM2M, has overseen the rapid development of ETSI's Industry Specification Group on Network Functions Virtualization, and has driven the implementation of the ETSI Long Term Strategy, an ambitious plan to prepare the institute for the future.

He is now positioning the institute to take a leading role in 5G standardization through the 3GPP global partnership project and through initiatives such as ETSI's Mobile Edge Computing Millimetre Wave Transmission and Network Functions Virtualization groups.

Previously he has held diverse Director positions in Spain, Morocco and Mexico, predominantly with Telefonica. As Global Director for International Roaming and Standards, and Director of Innovation and Standards, he oversaw Telefonica's participation in global standardization activities, and participated directly in the work of the Next Generation Mobile Networks (NGMN) Alliance and in the GSM Association (GSMA).

Before joining ETSI in July 2011, he held the position of Director General of Innosoft and was also a partner and board member of Madrid-based Innology Ventures.
Graham Taylor, Open Forum Europe
Graham Taylor co founded OpenForum Europe in 2002 and is its Chief Executive Officer. As CEO as well having legal and fiscal responsibility for the organisation, he takes the overall lead in developing and communicating OFE's external strategies and policies in partnership with its members and partners.

A regular speaker at international conferences, he has some 40 years of experience in the ICT industry, and prior to OFE was a Director at ICL (now Fujitsu).

He is married, with two grown up daughters, lives mainly in the UK, just outside London, but with a 'maison secondaire' in South West France, from which he regularly commutes to Brussels. In the dim and distant past he gained a Bsc Honours degree from the University of Sussex in Mathematics and Computer Engineering. Not a linguist, other than English he gets by in French.
Jacqui Taylor, FlyingBinary

Jacqui has 25 years experience of deploying technology change across the world. After implementing a banking regulatory change programme with Web 3.0 tools she co-founded FlyingBinary a web science company which changes the world with data, and one of the original 250 Tech City companies.
She is a high profile mentors in Tech City , working with Founders specifically to accelerate their technology and funding options for growth. .
An appointment for the third year as an Independent Ministerial Advisor in Cabinet Office of H.M. Government recognised her as a web scientist of influence in the era of Big Data and the Internet of Things (IoT).
Her company FlyingBinary was recognised in 2015 with an IoT international tech trailblazer award.
Jacqui collaborated with datajournalism thought leaders to produce her third publication, a new PhD primer for journalism using her web science research which connects 34 million citizens across the web. Published in November 2015 she has articulated the global future of the data journalism industry, she co-founded.
As a prominent leader in the the Digital Enlightenment Forum, Jacqui contributed a chapter to the European 2014 Yearbook and recently articulated the new Trust and Privacy model which will underpin the Future of IoT in Europe.
Her company has been successfully awarded all seven frameworks under H. M. Government's industry leading G-Cloud Initiative. FlyingBinary's latest innovations are underpinning Secured European Cloud Services for Big Data and IoT, which have no reliance on the Safe Harbour arrangements under the US Patriot Act.
She is an expert lead for the British Standards Institute (BSI) team with international colleagues on the top level ISO Committee. As the technical author for the latest BSI UK Smart City standard she will articulate the future role of UK data and its value in the domain.

Frank Zdarsky is a Principal Software Engineer at Red Hat, responsible for the NFV and SDN technology and standards strategy. Frank has been active in the ETSI ISG on Network Functions Virtualization and the Open Platform for NFV open source project from their beginnings. He received the ETSI NFV Excellence Award for his contributions and is currently leading ETSI NFV's open source work item.

Prior to Red Hat, Frank was the head of NEC's European mobile network research and lead several successful pan-European research consortia and internal projects on radio access, backhaul and mobile core networks, service delivery platforms, and carrier cloud. He contributed to 3GPP SA2 (System Architecture) and SA5 (Telecom Management) Technical Specification Groups and received NEC's Standardization Best-Practice Award and the Business Contribution Award for his work on management systems.

Frank holds a Dr.-Ing. degree in computer science and a joint master's equivalent (Dipl. Wirtsch.-Ing.) in business administration and electrical engineering. He has published over 30 research papers, journal articles and book chapters and holds several patents.